About Us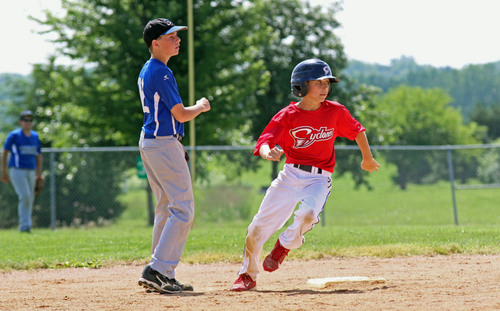 The Sioux Falls Cyclones baseball club was started back in 2003 by Mark Vandenberge. Mark's goals were to create an opportunity for boys to play baseball in a fun but challenging environment. So far Cyclone players have played teams from 42 states as well as Canada, Japan and Puerto Rico. Another vision Mark had in mind and exists still today within the Cyclone Organization, is to prepare young men and women from this area to play baseball and softball at the college level. With four graduating classes in the books, there have been over 24 former Cyclones players playing college baseball.
In 2010 Mark turned the organization over to Jeff Fylling, who had the foresight and luck to bring aboard, the former Miami Marlin Organization Manager and Hitting Coach Steve Phillips to head the Cyclone Organization and the POWER Baseball Academy. In Steve's first year the Cyclones fielded four teams, in 2011 there were 8 teams, 2012 there were 9 and in 2013 there will be 12 baseball teams ranging in age from 10-19.
In 2013 Sioux Falls Cyclones added Girls softball to the organization. Amy Klyse joined the Cyclones staff and assisted Phillips in offering fastpitch softball to Cyclones. In their first year the 10U squad had very good success and were 2nd place finishers in the South Dakota USSSA State Tournament. The team quickly gained the attention of the softball community and a is a great addition to the Cyclone family.
Cyclone Baseball and Softball is more than just the competition on the field. It's about learning the fundamentals and creating an atmosphere where baseball and softball is fun. There are great life lessons in these two games and there is no better teacher, coach or mentor in the area than Steve Phillips.